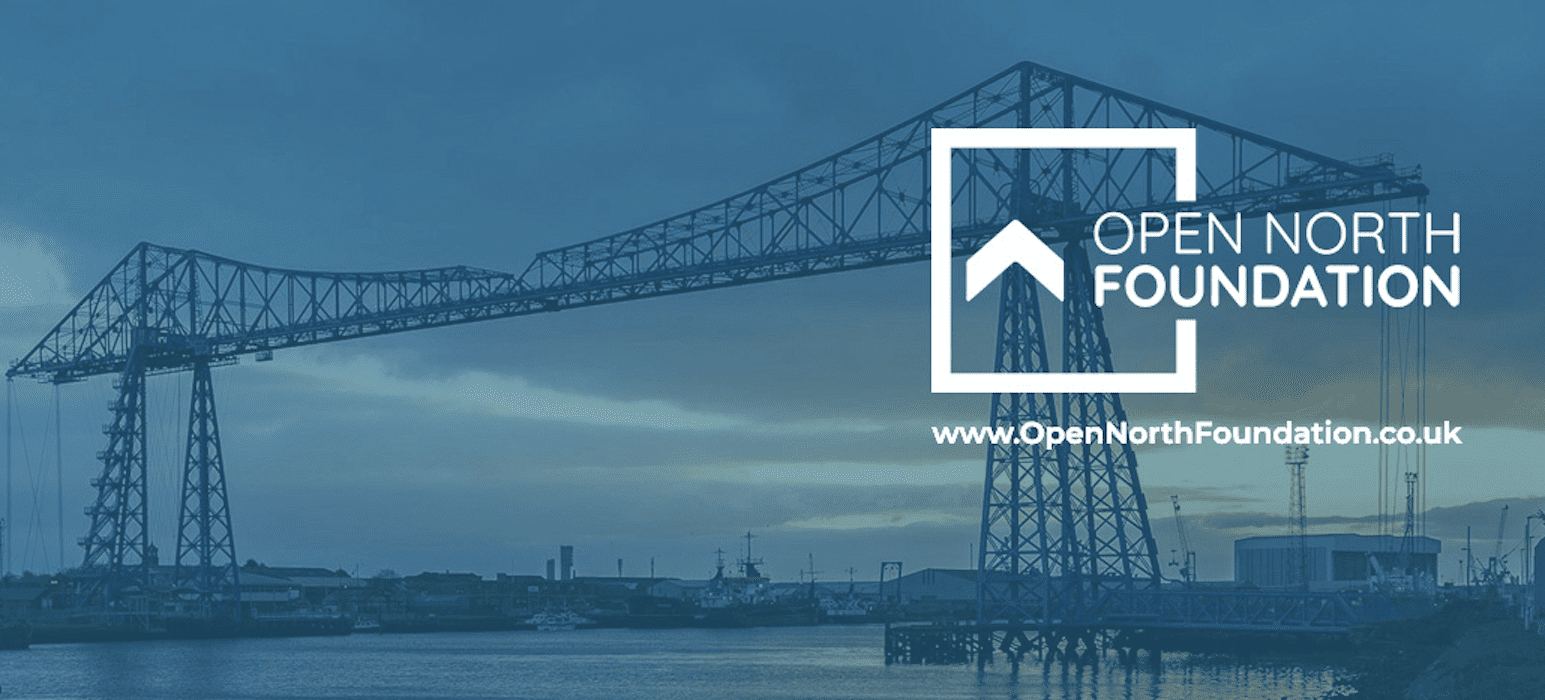 Find more articles
Barron Williams is a proud to announce that we are a supporter of the Open North Foundation.
The ONF is a not-for-profit organisation focussed on providing support to businesses and people of the North East in order to help them recover from the ravages of the COVID-19 pandemic.
A collaboration between leading North East businesses and personalities, their primary aim is to raise funds to support companies looking to recover from the impact of COVID.
This newly launched, not-for-profit is calling upon businesses and individuals throughout the region to pledge financial support as part of a private sector-led initiative to rebuild our regional economy. 
Businesses receiving financial support will be encouraged to deliver long term positive economic impact and create high quality jobs in the region. 
In most cases, grants will range from £1,000 to £5,000, however, this will be reviewed in due course, and is subject to funds raised.
Richard Swart, Chairman of the ONF states: 
"At the peak of the pandemic, it was truly inspiring to witness how the business community reacted instantly to the call for help coming from the Government for the supply of ventilators and PPE. My company, Berger Group Europe, would almost certainly have joined that effort but our machinery and working practices did not lend themselves to the production of emergency equipment. Both the company and I did want to make a real contribution to the pandemic and so the concept of providing financial and other support to aid the region's recovery has resulted in the launch of Open North Foundation, following extensive consultation with business leaders in the region."
Why Barron Williams have pledged support?
We, like many, have been hit hard by the pandemic. Many clients had to put a freeze on recruitment during the first lockdown. 
Fortunately, for us, it quickly became apparent that to successfully navigate the pandemic, there was a need for the right senior exec talent to steer organisations through these uncharted waters.
Though business is significantly down on 2019, we are busy and working on a number of briefs.
However, moving forward if we can help others in our region who haven't been as lucky, or are in need of some advice, then we're only to happy to pitch in!
Get Involved with the Open North Foundation
As Richard explained in a recent News article on the ONF's website:
"This is the worst economic crisis in 300 years and in such an environment we cannot afford to be precious about the level of funding on offer. It all helps. All involved in the Open North Foundation are working pro bono. The board, our ambassadors and supporters are now calling for the business community to rally around Open North Foundation and demonstrate that, once again, the North East is way ahead of the field in looking after its own. This is a great example of North East business supporting each other. The region's business community and individuals have demonstrated time and time again that they readily support the communities in which they live and operate via their commitment to worthy causes. The vision for Open North Foundation is steeped within that spirit of generosity and caring and we know that we will gain the support needed to give many businesses the opportunity to recover and flourish."
If you're a business that can help, they are looking for further donors and supporters – just tell them Barron Williams sent you! If you would like to support ONF in their mission, then please complete their Donor Pledge Form.
If you're looking for a senior executive for your organisation, please use our Client Upload Form or Call Us now. If you're looking for your next role, then please feel free to Upload Your CV or Call Us for an exploratory conversation.